One of the most common endocrine disorders is hypothyroidism. It is more commonly found in women older than age 60, but it can affect anyone.
The number one contributor of hypothyroidism is Hashimoto's disease, but iodine deficiency is a leading cause in under-developed countries.
There is evidence to support the idea that mild hypothyroidism is over treated by family physicians.
A study titled, "Thyroid Hormone Therapy for Older Adults with Subclinical Hypothyroidism," was funded by the European Union to determine whether this was in fact true.
In a randomized, double-blind, placebo-controlled study involving 737 patients over age 65, researchers gave low dose Levothyroxine to patients meeting the criteria of subclinical hypothyroidism with complaints of tiredness and other hypothyroid-related symptoms.
As consistent with such a study, researchers gave half of the patients placebos and the other half received the drug. The Levothyroxine did its job well, normalizing the thyroid levels for the patients who took it.
However, they discovered at the conclusion of the study that the complaints of tiredness and quality of life had not really improved for patients with sub-clinical hypothyroidism after receiving drug therapy.
In fact, there was no profound difference between the placebo group and the drug therapy group in symptom improvement. This should lead us to question how often patients are receiving drug therapy when they may not really need it.
We need to reassess hypothyroidism treatment for some
The increasing number of physicians prescribing Levothyroxine over the past decade further substantiates this. While it is definitely important to treat clinical hypothyroidism – and certainly Levothyroxine is successful in doing so – it may not be beneficial to treat those minor shifts in thyroid levels, as once a patient begins this drug therapy, it may end up being lifelong.
The good news is that there are some dietary changes that can help improve subclinical hypothyroidism. Eating foods like: fish, coconut oil, foods high in fiber, fruits and vegetables, and believe it or not … seaweed can help improve low levels.
These patients should avoid cruciferous vegetables (cabbage, brussels sprouts and kale). This is because cruciferous vegetables can interfere with iodine production. On the plus side, gluten and sugar can be helpful in maintaining normal thyroid levels, as well.
Of course, diet will not work for all cases, but for the sub-clinical hypothyroid cases, it may be beneficial to start with dietary changes before moving to Levothyroxine prescription immediately.
---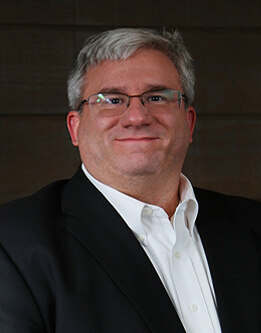 Scott F. McConnell, BSN, RN, CEN, PHRN, NRP, EMS-I, is senior channel marketing manager for Relias and one of the founders of Distance CME, which recently launched a new learning platform. Since its inception in 2010, more than 20,000 learners worldwide have relied on Distance CME to recertify their credentials. Scott is a true believer in sharing not only his perspectives and experiences but also those of other providers in educational settings. He has been an EMS provider since 1995. First certified as an EMT-M in Pennsylvania, he has transitioned to an EMT-B, EMT-P, NRP and RN. He currently is a PHRN in Pennsylvania and runs a local squad PRN.