March 31, 2024
NREMT Renewal Deadline
The DistanceCME Advantage
DistanceCME is the go-to choice for Prehospital providers seeking recertification, fulfill state or NREMT requirements, or engage in professional development. As the largest online EMS CE provider, we offer a comprehensive selection of live online and self-paced courses and convenient packages for you to choose from. Our courses meet all NREMT/state requirements and are CAPCE accredited.
We take pride in our robust schedule, offering the most live online and recorded courses available 24/7, giving you the flexibility you need to access a more engaging learning experience. Our instructors have years of hands-on field experience. They're there for you in real-time, making sure you're getting the best learning experience.
1st to get CAPCE VILT accreditation

More live classes than any other CE provider

Self-Paced library of over 300 programs

Accepted by all 50 states
EMS owned and operated since 2010

One Million plus CE hours awarded

Taught by instructors with global EMS experience
What EMTs, AEMTs and Paramedics think about us
Loved the knowledge of presenter and held my attention.
Holly did an EXCELLENT job of teaching this class.  Great instructor, I hope to listen to her on another topic.
Great examples from personal experience and ability to elaborate on the topics.
Dan has always been a great instructor that keeps your attention and makes the class move by quickly with many great teachings.
This instructor was extremely involved, and interactive with the class. He was open to group comments and discussion. The instructor made this program better, and I personally will be trying to partake in courses on the days that he is teaching.
I think this is my fourth renewal with DistanceCME. I think this is the best it has gone so far.
I really like the new platform. Very user friendly!
Best presenter so far in the lectures I have attended. Very easy to understand, logical approach, keeps students engaged.
The new classroom tech from the last time I took a class 2 years ago has really made the whole experience so much smoother.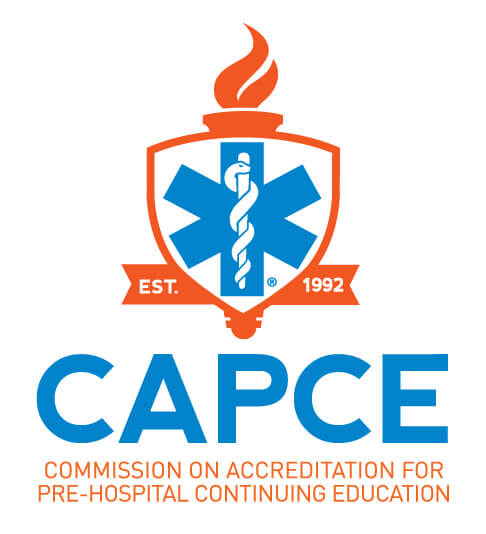 DistanceCME is accredited by the Commission on Accreditation for Pre-Hospital Continuing Education (CAPCE) provider number DIST2025, formerly known as CECBEMS.
DistanceCME is also accredited by:
CE Broker provider # 50-33628
Florida Bureau of Emergency Medical Services
Kentucky Board of Emergency Medical Services
Tennessee Emergency Medical Services Board
Pennsylvania Bureau of EMS 13-0928
New York Bureau of EMS & Trauma Systems (In-house CIC)
Virginia Office of EMS 202207101
Texas Department of State Health Services 600854
The International Board of Specialty Certifications (IBSC)
Recent Blog Posts
Very few things strike as much fear in most EMS providers more than the critically ill or injured pediatric transport. Some of the forces[...]
Now days, it seems like everyone has Narcan… EMS, fire, law enforcement, jail and prisons, random business owners, even the general public, everyone has Narcan.[...]
Have you ever started a new job, and had to go through a training evaluation phase? That is a pretty common thing in EMS.[...]