Interested in Becoming an Online EMS Instructor with Distance CME?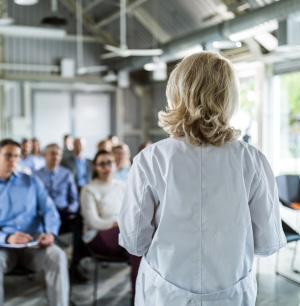 Interested in Becoming an Online EMS Instructor with Distance CME?
Distance CME™ was started by a Nurse, a Physician and a Paramedic deployed with the US Army in Iraq. "My National Registry Paramedic re-certification was approaching, while I was deployed. There was nowhere I could take a face to face classes to meet the National Registry requirement for non-distributive education. I thought, wouldn't it be great if I could take the required courses online with real-time interaction to meet those requirements?" There wasn't anyone out there who did this. So, after speaking with my partners, we spent a year putting together the technology and came up with a solution. The solution is Distancecme.com™.
– Scott McConnell RN, BSN, CEN, NRP
Founder of Distance CME
How to Become an EMS
Instructor With Us
Our instructors self-schedule a month in advance, that means you pick when you would like to teach. We supply the educational materials, multiple opportunities for blog writing, thought leadership, and white papers.
EMS Instructor Salary
When you become an instructor with Distance CME you are becoming an instructor with one of the highest paying EMS online continuing education providers. We offer extremely competitive pay for our industry.
Current open positions:
IBSC CP-C Certified Community Care Paramedic
FP-C or CCP-C Certified Critical Care Paramedic
Qualifications:
We currently offer EMR, EMT, AEMT, Paramedic, Critical Care, and Community Paramedic programs. Must be at the level or above to become an instructor.
Must have had 5 years as an instructor with credentials from either AHA/ARC, State EMS Instructor, National Instructor certifications, Paramedic Educator, and/or EMT Instructor.
5 years of prehospital care.
A high-speed internet connection.
Must teach 8 hours per month minimum.
Have a question? Feel Free
to Contact Us.
Send us your information to:
Admin@Distancecme.com
Name
Email address
Phone number
Email your resume, cover letter, and references (3) in a PDF or Word Doc.
We look forward to you joining our family!